News
Remembering Philip Pearlstein – On December 17, 2022, legendary artist Philip Pearlstein passed in New York City at age 98. I was privileged to call Philip a friend and have great regard for his ground-breaking realist art at a time when abstraction prevailed. I will miss him dearly.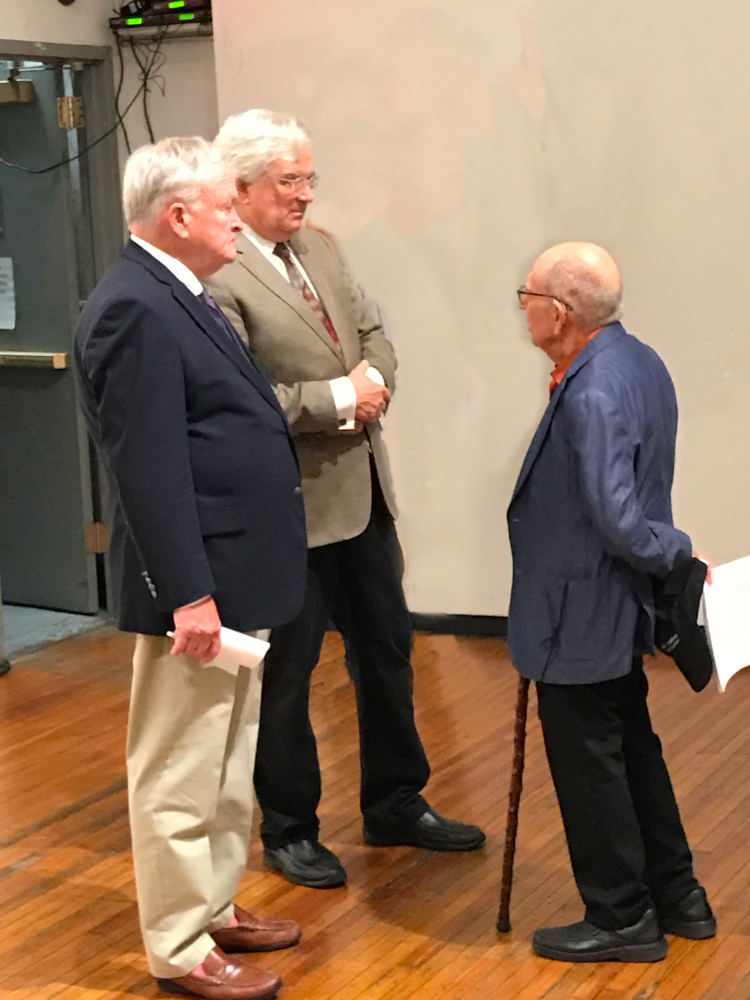 Tom Harvey, Timothy Clark, and Philip Pearlstein
---
On October 1st, I was honored to join in unveiling three portraits of judges of the U.S. Court of Appeals for the First Circuit—all ground-breaking alumni of the BU School of Law.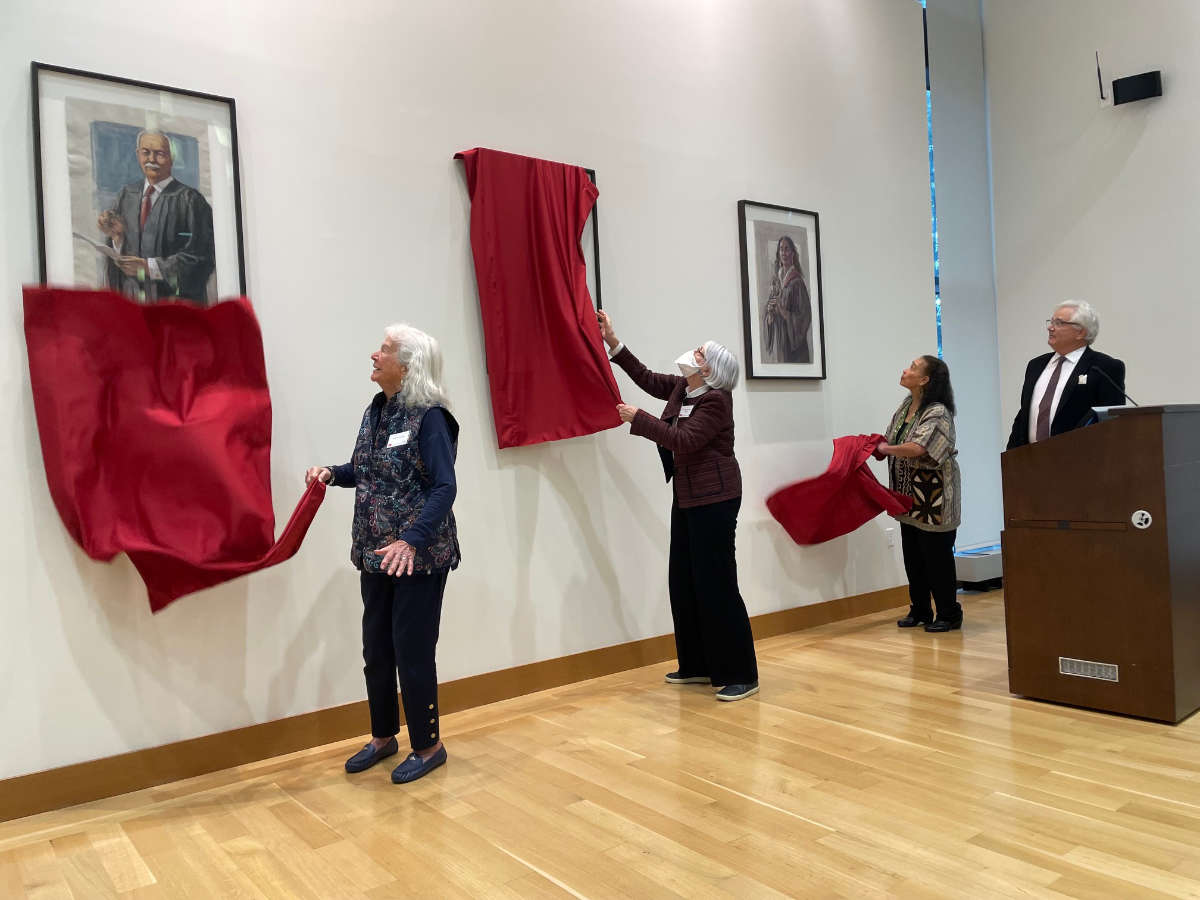 Judge Sandra Lynch (center) and Judge Rogeriee Thompson (right) removed the covering of their portraits, and Mrs. Judy Torruella unveiled the portrait of her late husband, Judge Juan Torruella.
I painted all three portraits over the last eighteen months, with sittings and great help from the Judges and their families. I chose over-sized archival paper and the most light-fast pigments to represent both the durability and the delicacy of the law.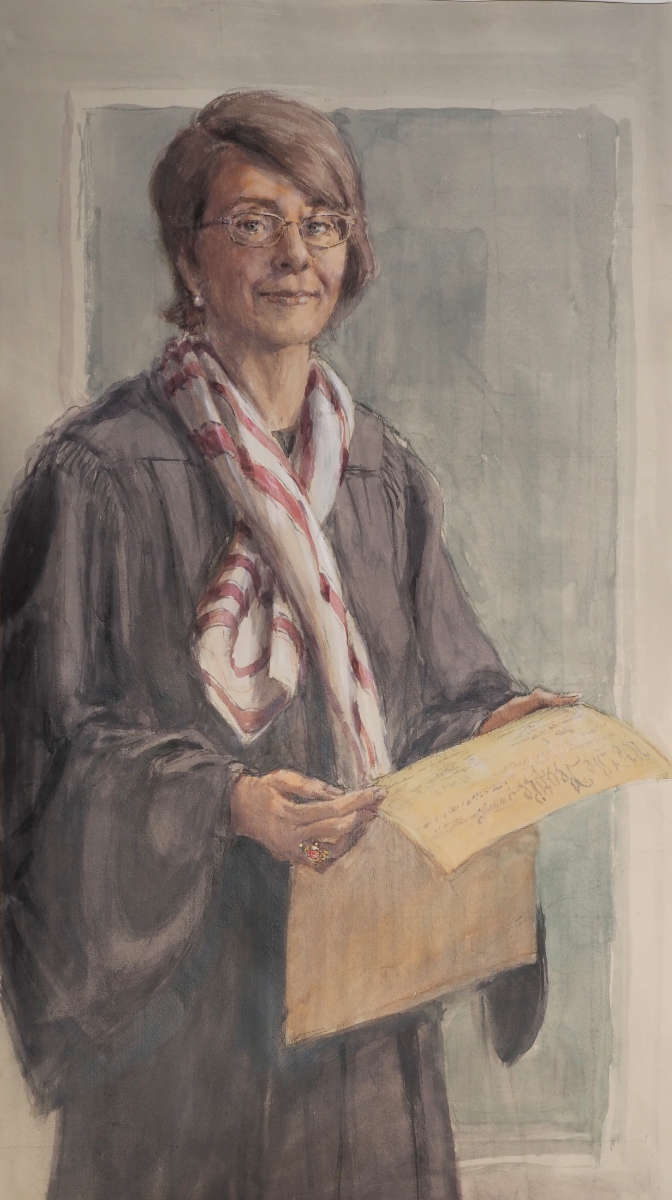 Judge Sandra Lynch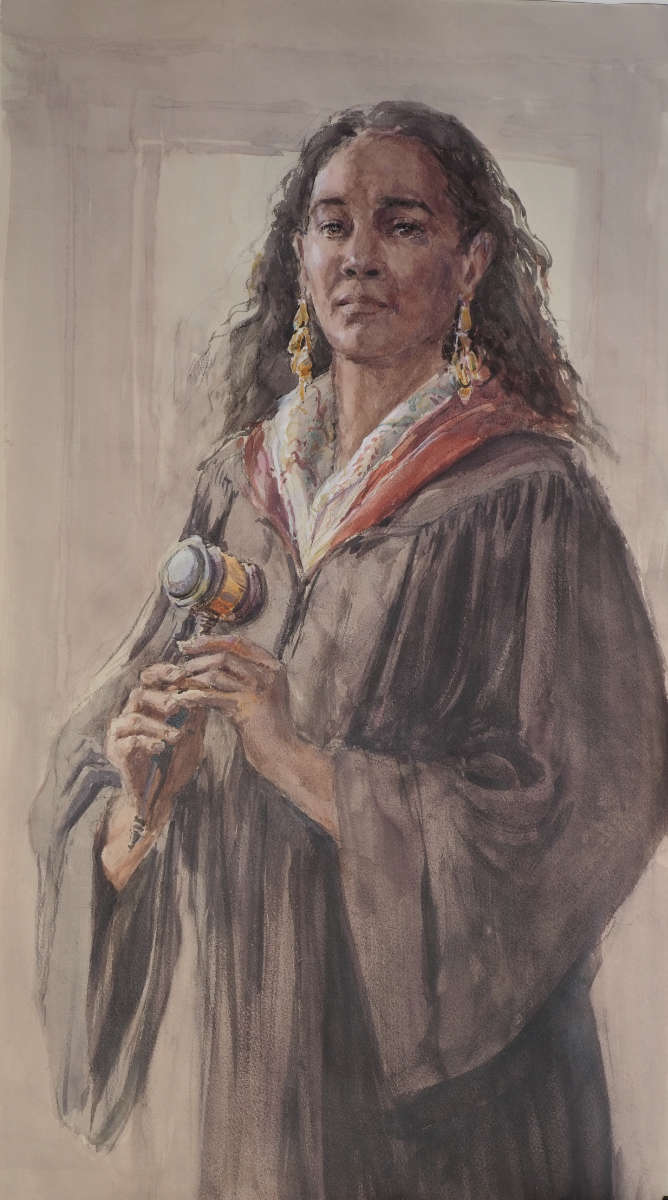 Judge O. Rogeriee Thompson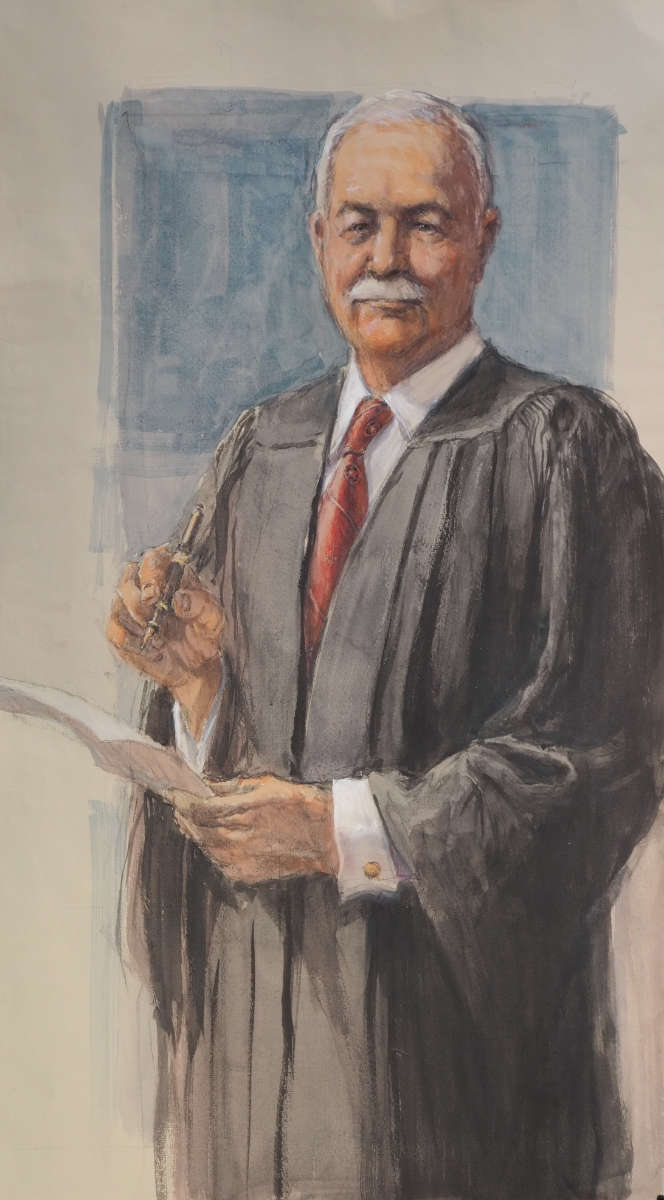 Judge Juan R. Torruella
The appointment of these three Judges by Presidents Reagan, Clinton, and Obama changed the makeup of the Boston-based United States Court of Appeals for the First Circuit. Judge Torruella became the first Hispanic to serve on the Court; Judge Lynch became the first woman, and is to this day, the only woman to have served as Chief Judge on the Court. Judge Thompson is the first African-American to have been appointed to the Court.
It's an honor to have created these paintings, which in turn honor these ground-breaking Judges. Boston University School of Law Dean Angela Onwuachi-Willig, who envisioned these paintings as a statement of both honor and inclusivity, spoke with passion and commitment as the paintings were seen for the first time in Barrister Hall.
---
Recent Exhibitions
American Travelers:
A Watercolor Journey through Spain, Portugal and Mexico
Featuring the Contemporary Work of Timothy J. Clark
June 17 - October 16, 2022
The Hispanic Society Museum & Library
New York, NY

Watercolors from the Hispanic Society's collection of North American artists, including John Singer Sargent and Childe Hassam, and featuring recent contemporary works from Spain, Mexico and Portugal by Timothy J. Clark. For further information about this exhibition please click here.

Paula Zahn, on Channel 13's NYC Arts weekly program, discusses the exhibition and my work in this three-minute video.

El Pais, Spain's newspaper of record, wrote an extensive review, reproducing images of my watercolors.

The New Criterion wrote that "contemporary works by the watercolor painter Timothy J. Clark are every bit as transporting [as the historical works]." (You can read a reprint here.)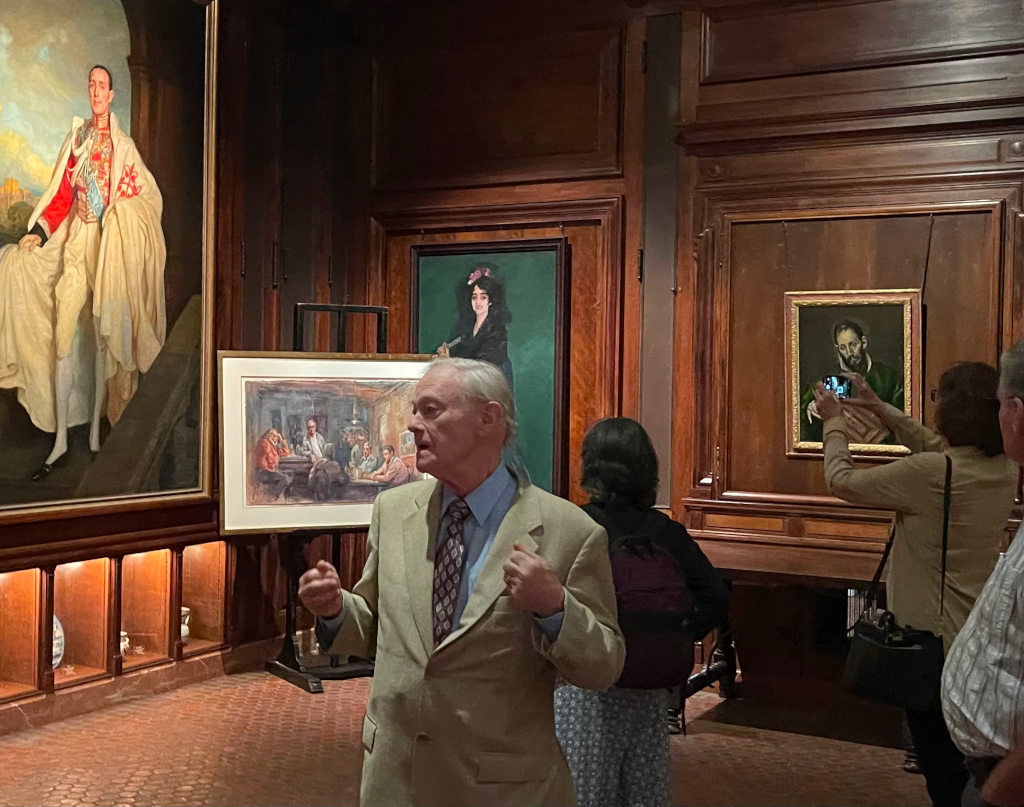 Curator Emeritus Marcus Burke in front of Tim's painting of
Los Borrachos
which is surrounded by a Zuloaga on the left side and an El Greco portrait of Saint Luke on the right. A major Goya is just outside of this picture taken at the Hispanic Society Museum in NYC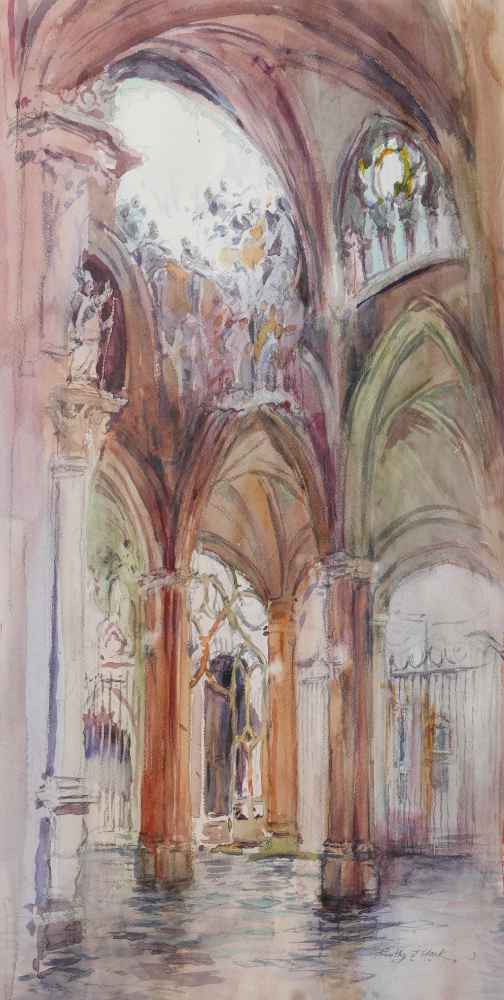 El Transparente
El Transparente, my watercolor painting expressing the mystery of Toledo's Cathedral, has been acquired for the permanent collection of the Hispanic Society Museum & Library in New York City.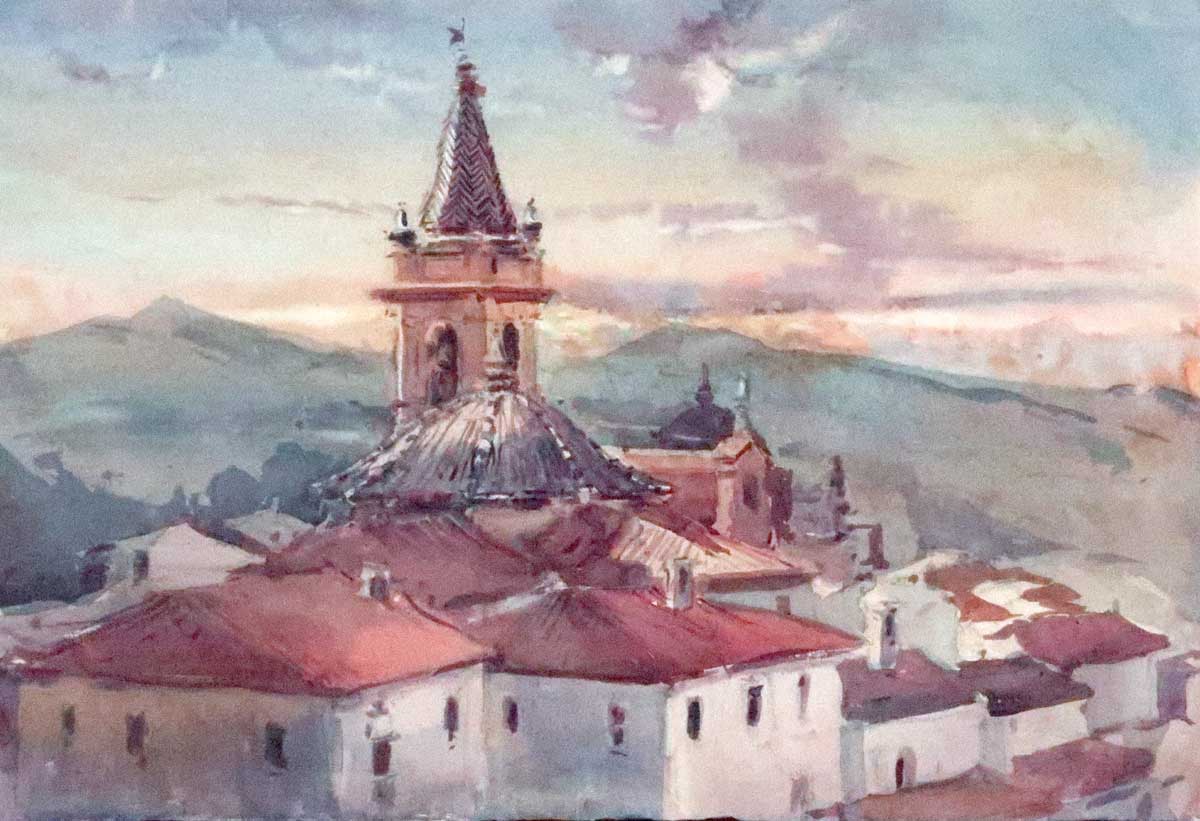 Zahara Rooftops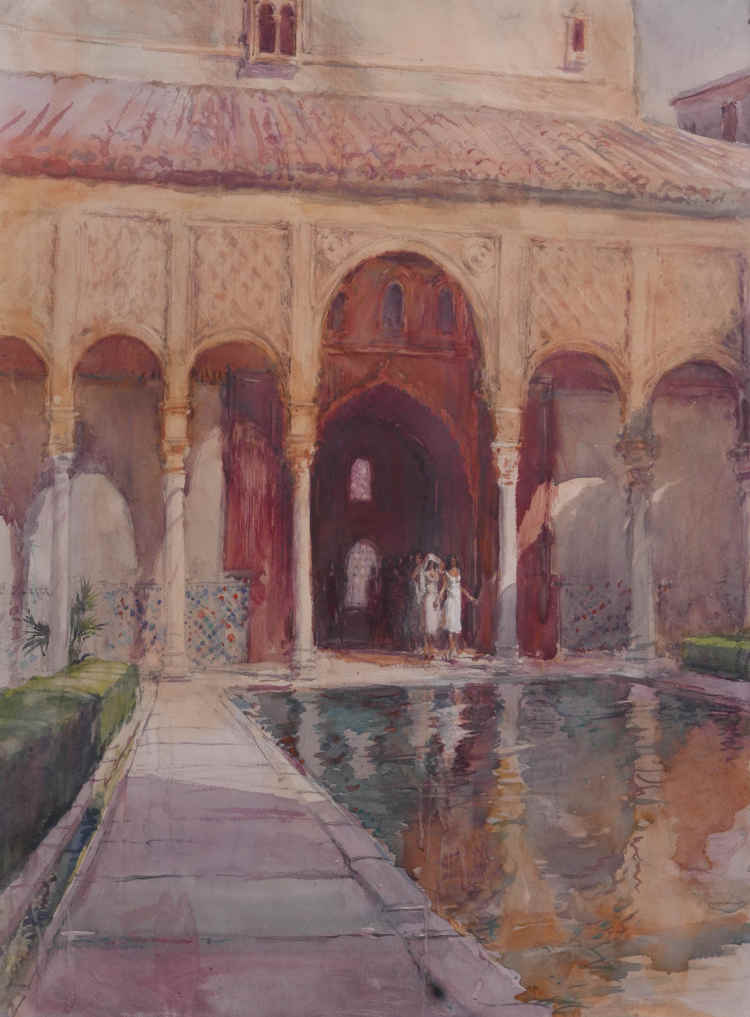 Stepping into the Light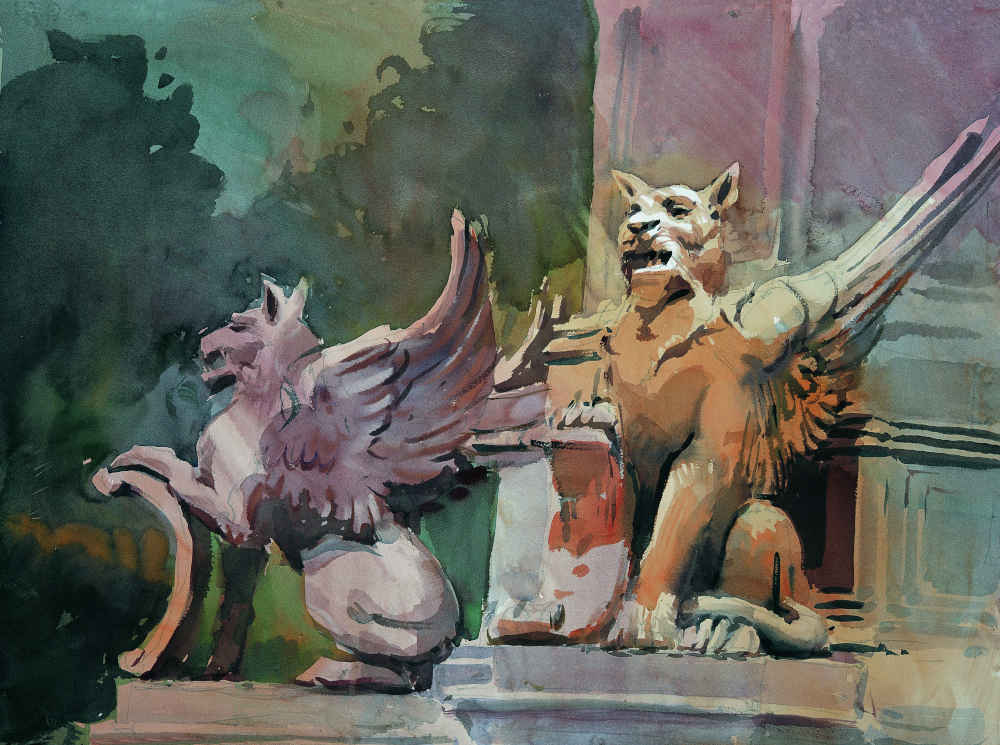 Gryphons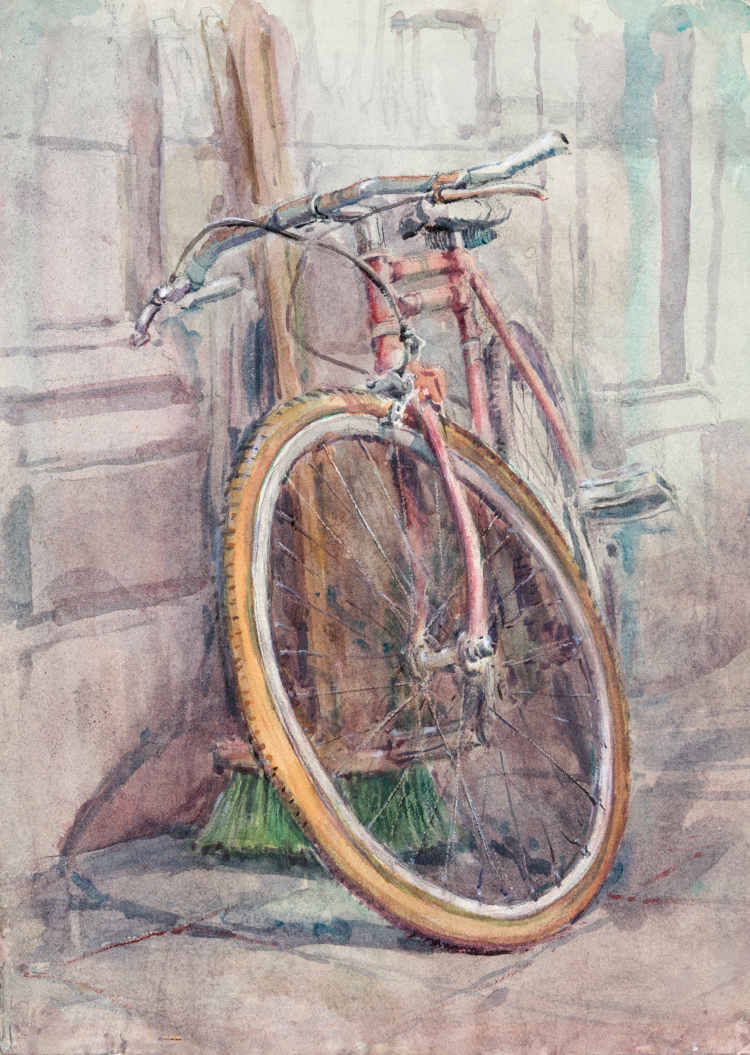 Mexican Bicycle
---
My solo exhibition, Family Reunion: Portraits by Timothy J. Clark, was on view at Howard University's Gallery of Art in Washington DC from January 22 through March 17.

Click here to view a virtual tour of the exhibition.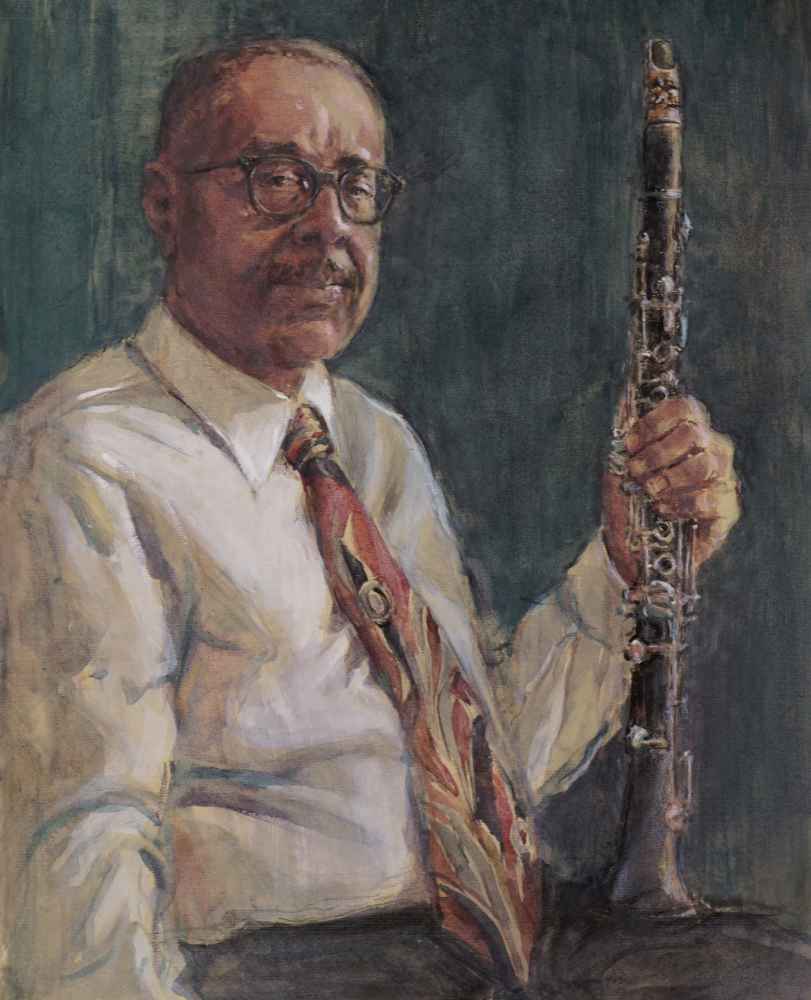 Dr. Michael White
.
---
Recent Acquisitions
Two of the portraits in my exhibition Family Reunion have been acquired for Howard University's permanent collection: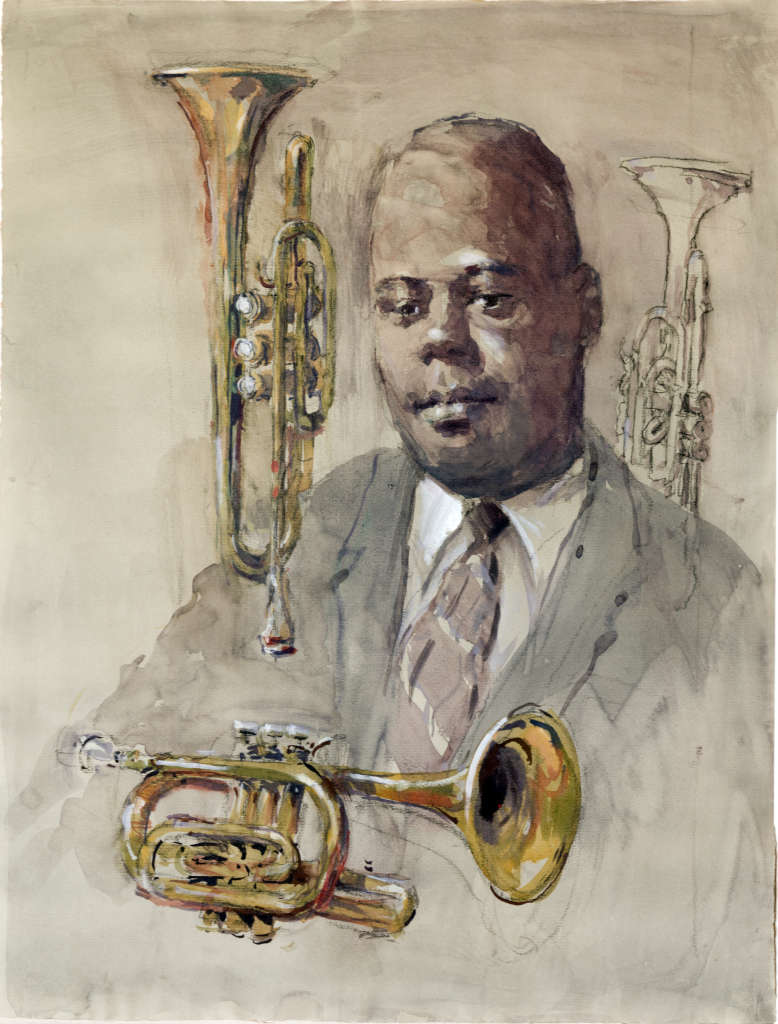 Teddy Buckner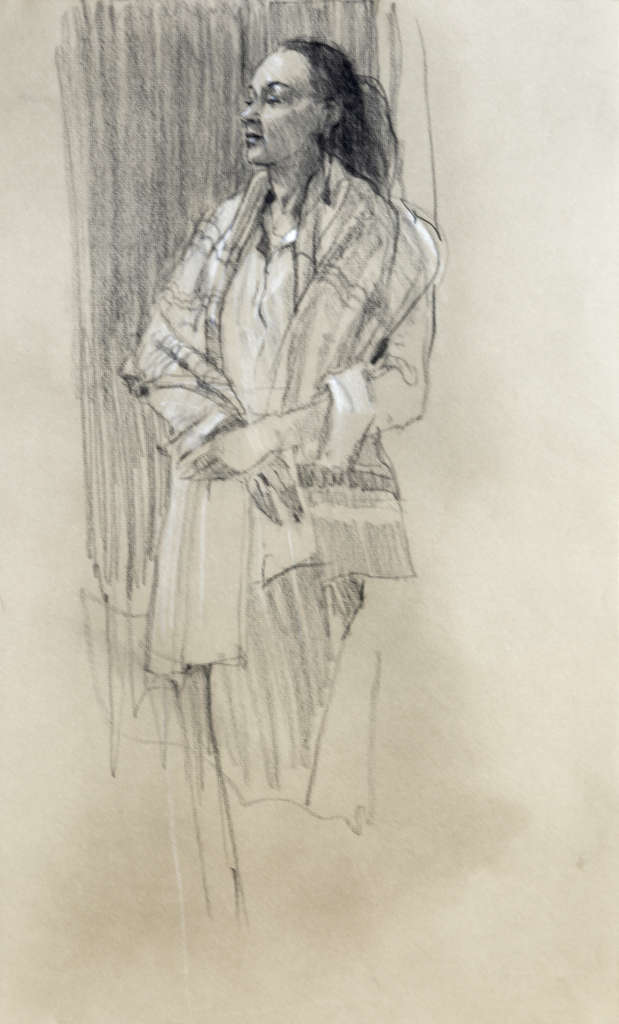 Lisa Standing
---
I had the pleasure last year of painting a watercolor portrait of well-known attorney Tom Tureen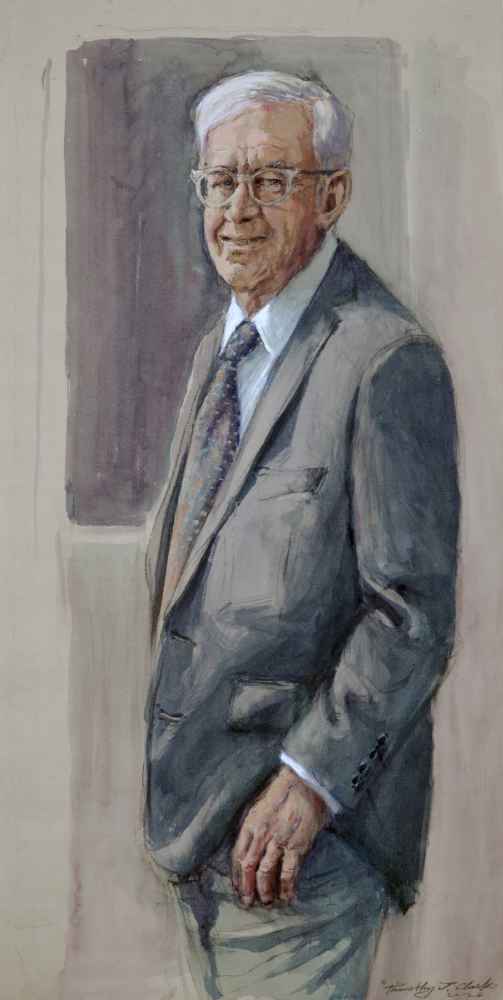 Tom Tureen