News
California Masters: Modern Realist Works from the Hilbert Collection
October 27 2018 - April 27, 2019
Hilbert Museum of California Art
Chapman University
167 N. Atchison Street
Orange, California 92866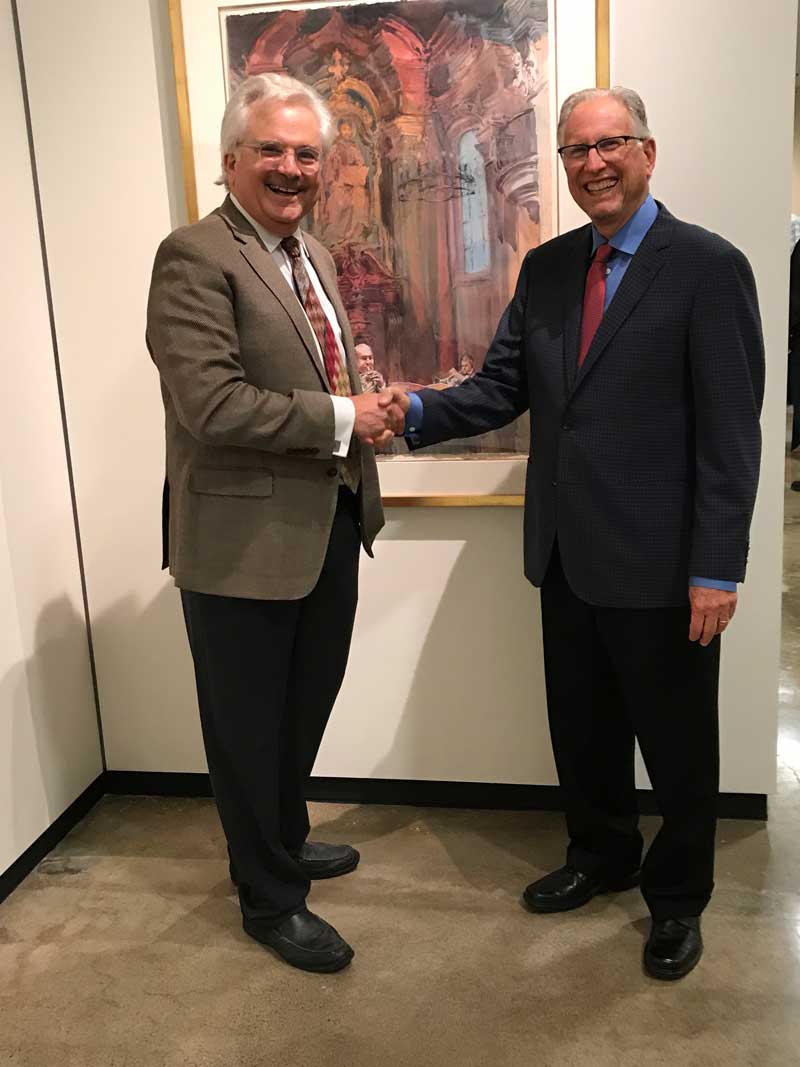 Tim with Museum founder Mark Hilbert standing in front of Prague Concert at the Exhibition Opening.
The Museum, which recently acquired the painting, notes that, "Clark stands as a modern master figurative painter known for his command of composition, drawing and color. He has uncanny skills."
---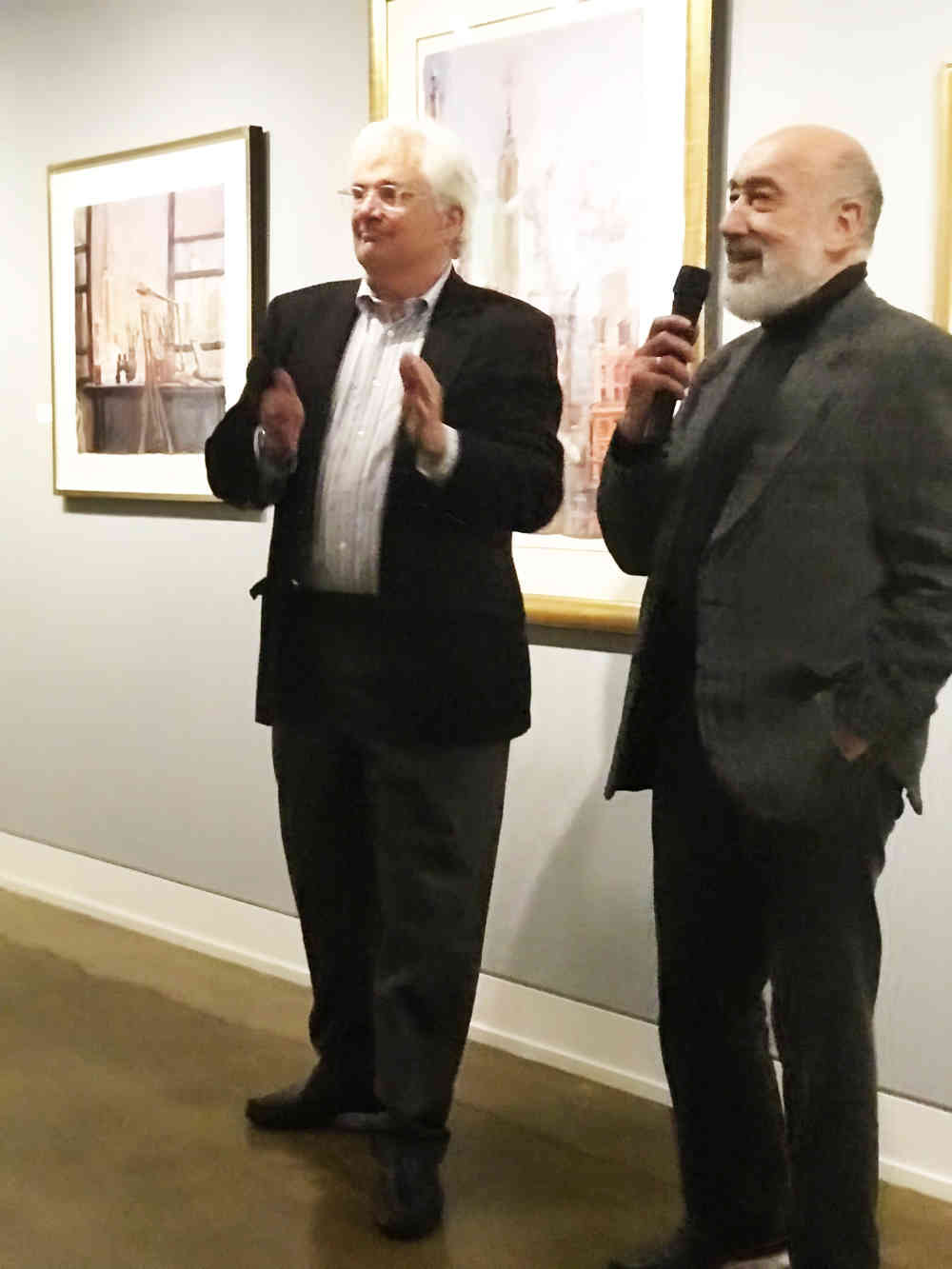 Tom Freudenheim talking about the work in Tim's solo exhibition at the Fort Smith Art Museum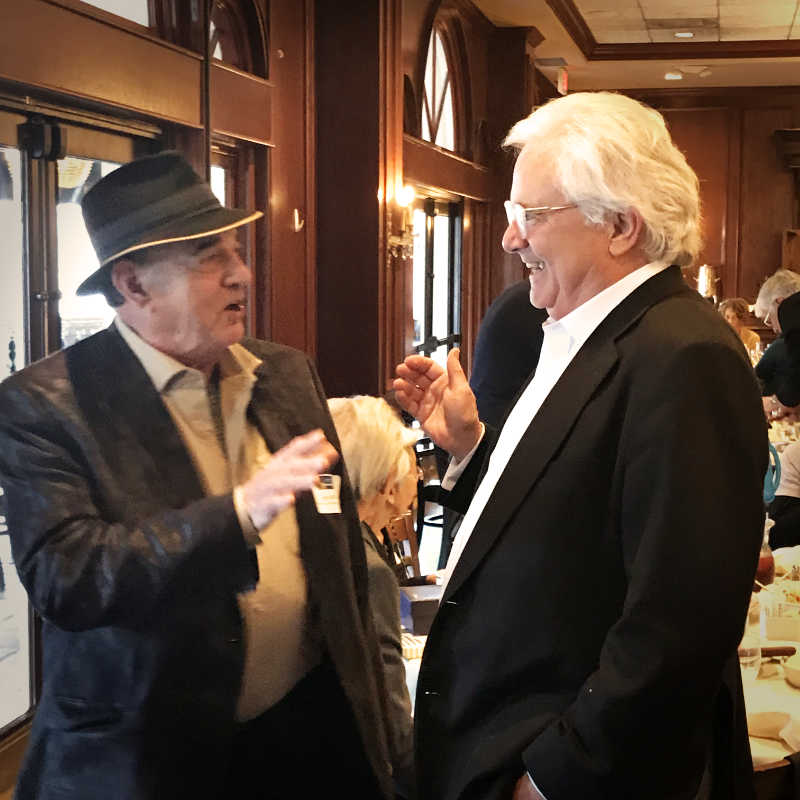 Tim with Larry Bell at the recent Chouinard reunion at Cal Arts
---
Recent Acquisitions
Arkansas' Fort Smith Regional Art Museum has acquired Clark's watercolor painting, Summer Solstice for its permanent collection.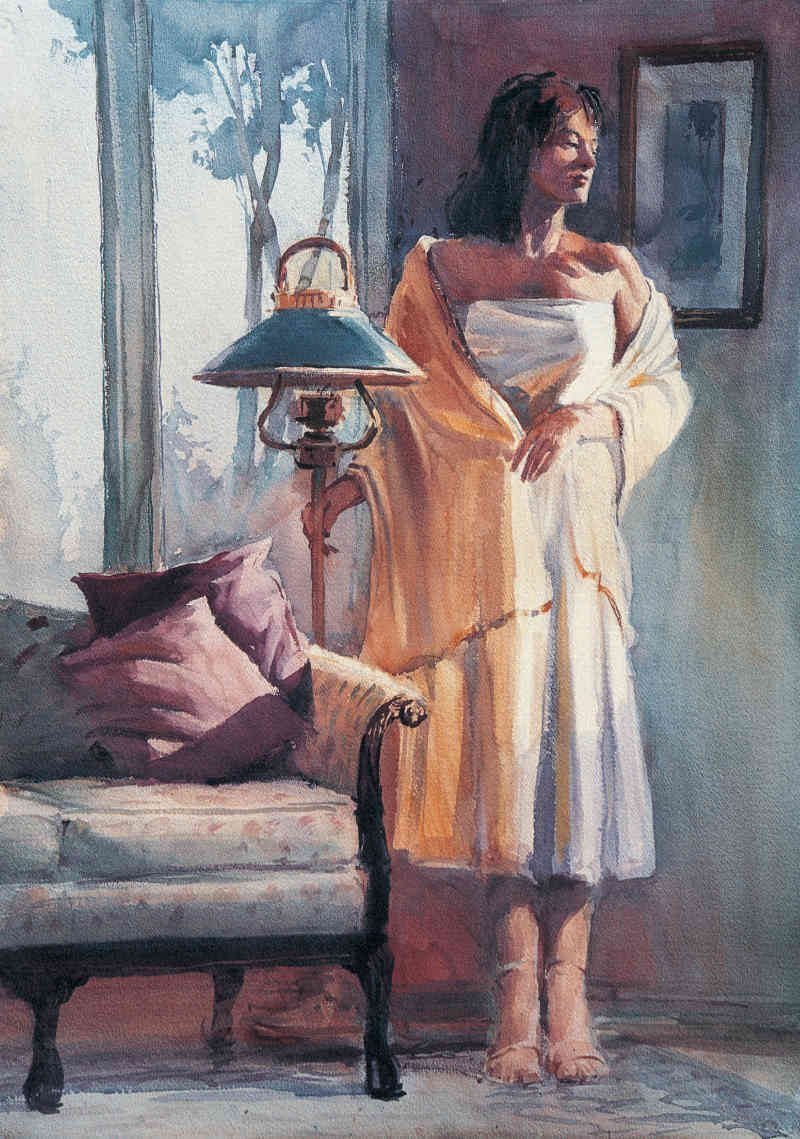 Summer Solstice
The Hilbert Museum at Chapman University, Orange, California has acquired two Timothy Clark paintings for their permanent collection.
Berlin Bicycle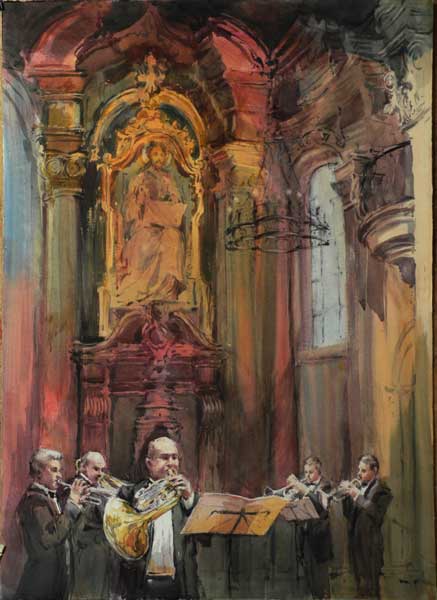 Prague Concert
"Timothy Clark's gossamer layering of colors reanimates everything he paints, so that even the familiar is seen anew."
—Tom Freudenheim,
Art Historian, Curator, and Critic
"Timothy J. Clark stands among the American masters of watercolor, past and present."
—Malcolm Warmer
Director, Laguna Art Museum
"The luminous watercolors of Timothy J. Clark are the successors to Sargent's ethereal atmospheres of light, mist and color.
—Michael Brown, Ph.D
Associate Curator of Art, San Diego Museum of Art