News
Small Works of Art Exhibit
Through December 24
Harmon-Meek Gallery
599 Ninth Street North, Suite 309
Naples, Florida 34109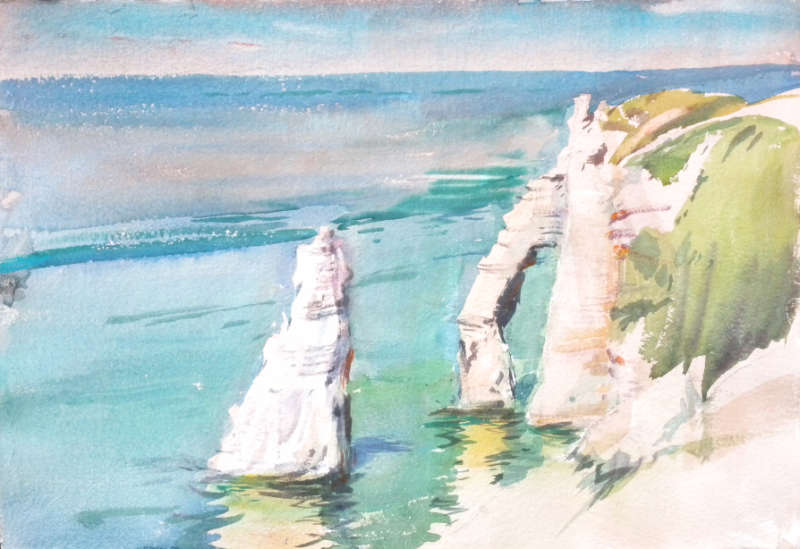 Monet used the beach at Etretat as the motif for a beautiful series of his work. Inspired by that tradition, Tim painted several watercolors that focus on the geometric forms on that misty beach.
---
Clark on Art
Lecture: Osher Lifelong Learning Institute at University of California, Irvine.
November 14, 2019
10 AM – noon
For information, see: ce.uci.edu/olli,
Or call (949) 451-1403
California culture a half century ago was open to multiple approaches to drawing and painting. In his upcoming lecture, Tim will show how he combines a variety of these movements in his contemporary figurative work. His painting, Serra Chapel, is part of the Buck Collection at UC Irvine.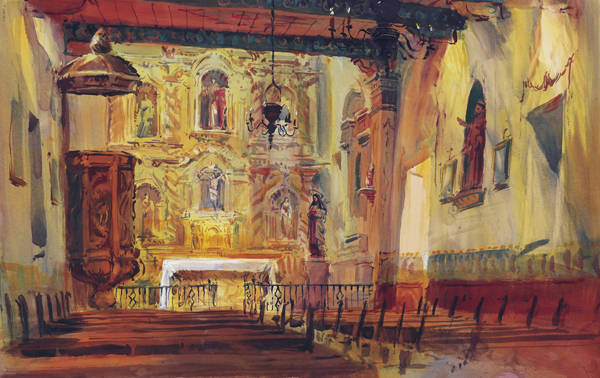 Serra Chapel, 2006. Watercolor, 29" x 40"
---
Major Donation of Clark Artworks to the Polk Museum
Leslie and Betsy Roy have generously donated twenty-eight figure paintings and drawings to the Polk Museum of Art at Florida Southern College.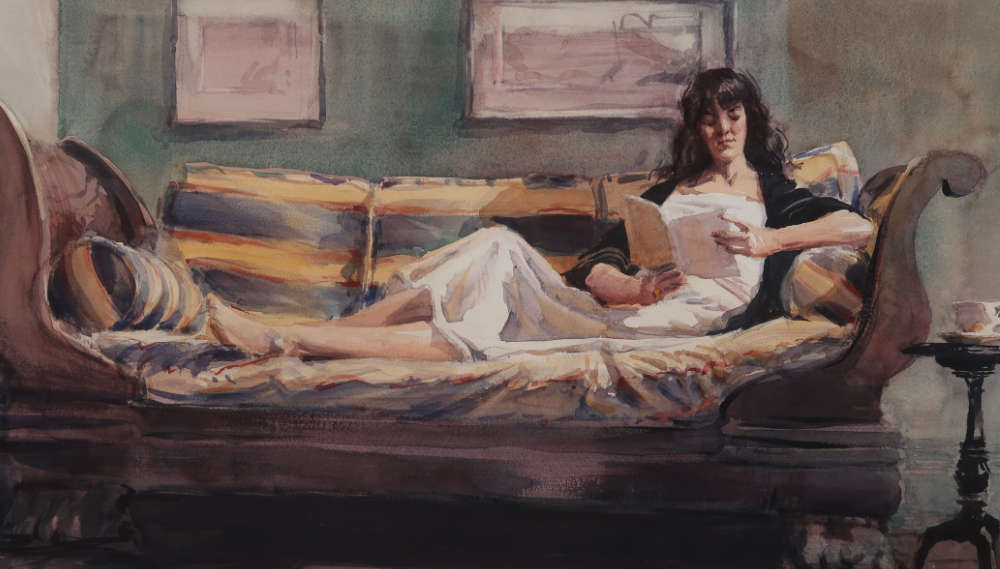 The Reader
Leslie Roy notes "we've lived with Clark's paintings in our home for over twenty-five years and it's our great pleasure to make these works available for museum visitors to the Polk's permanent collection".
H. Alexander Rich, Director and Curator of the Museum, states that "we are thrilled to receive these masterworks in drawing and painting by Timothy Clark. Our American figurative art collection already contains one wonderful Clark painting, and, thanks to this incredible gift from the Roys, we can greatly enhance the holdings of the museum."
---
Recent Acquisitions
Arkansas' Fort Smith Regional Art Museum has acquired Clark's watercolor painting, Summer Solstice for its permanent collection.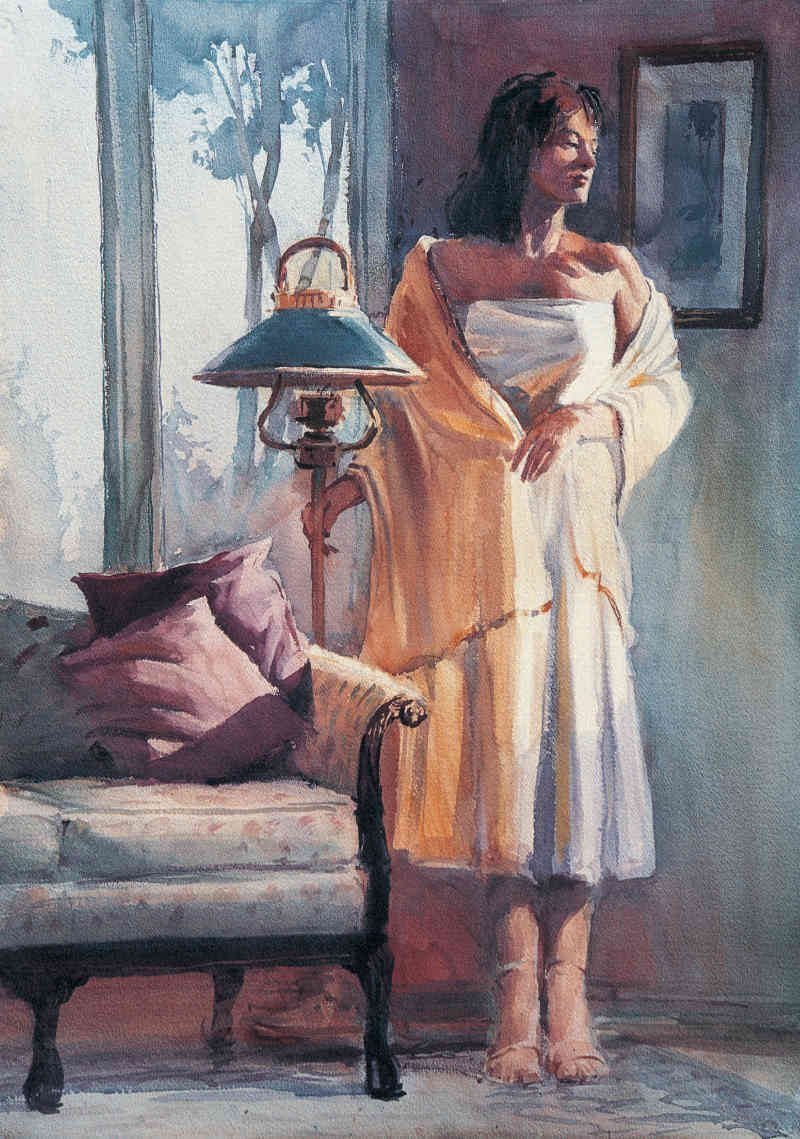 Summer Solstice
The Hilbert Museum at Chapman University, Orange, California has acquired two Timothy Clark paintings for their permanent collection.
Berlin Bicycle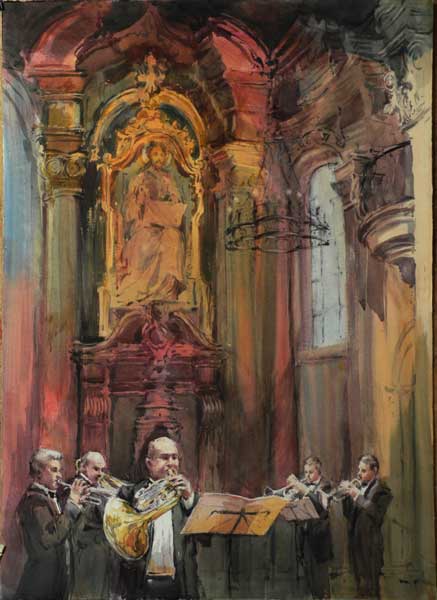 Prague Concert
"Timothy Clark's gossamer layering of colors reanimates everything he paints, so that even the familiar is seen anew."
—Tom Freudenheim,
Art Historian, Curator, and Critic
"Timothy J. Clark stands among the American masters of watercolor, past and present."
—Malcolm Warmer
Director, Laguna Art Museum
"The luminous watercolors of Timothy J. Clark are the successors to Sargent's ethereal atmospheres of light, mist and color.
—Michael Brown, Ph.D
Associate Curator of Art, San Diego Museum of Art