Group Exhibit
Juxtapositions
November 30, 2019 – June 7, 2020
Polk Museum of Art
800 E. Palmetto Street
Lakeland, Florida
This wonderful exhibition opens with this painting of mine from the Museum's permanent collection.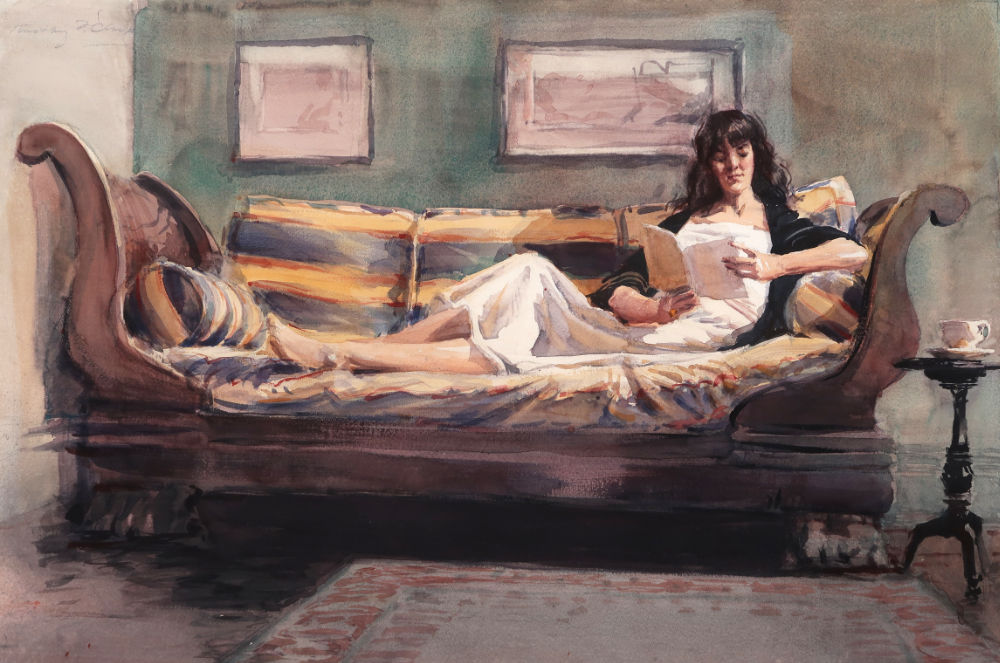 The Reader
About the exhibit…
"Sometimes the greatest connections can be made by unexpected juxtapositions. In this installation of works selected from the permanent collection, we seek resonances of works of art of different styles and from across time and media. By inviting visitors to look closely and to think actively about why chosen pieces may have been placed side by side, Juxtapositions proposes no right or wrong answers, initiating instead an open-ended inquiry into the visual and thematic links that connect us and the objects all around us."
---
News
Lecture: Sargent and Henri in Spain – Still Inspiring!
This event has been postponed
Lois Wagner Fine Arts
16 West 71st Street, Suite 2A
New York, NY 10021
We have postponed this event for now. We will post an announcement here when we reschedule it.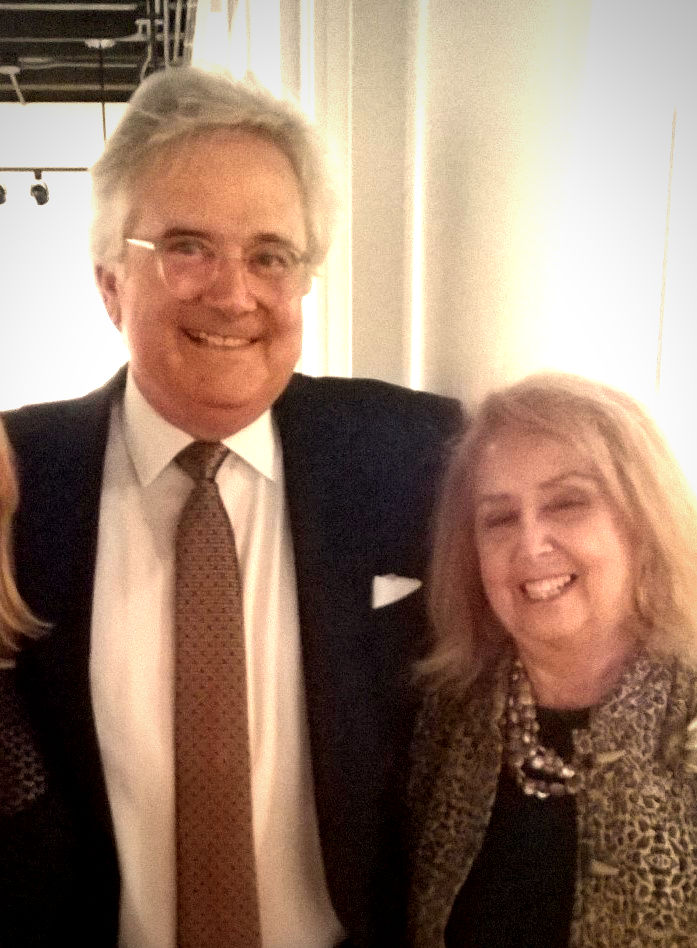 Tim with his New York dealker, Lois Wagner
---
Major Donation of Clark Artworks to the Polk Museum
Leslie and Betsy Roy have generously donated twenty-eight figure paintings and drawings to the Polk Museum of Art at Florida Southern College.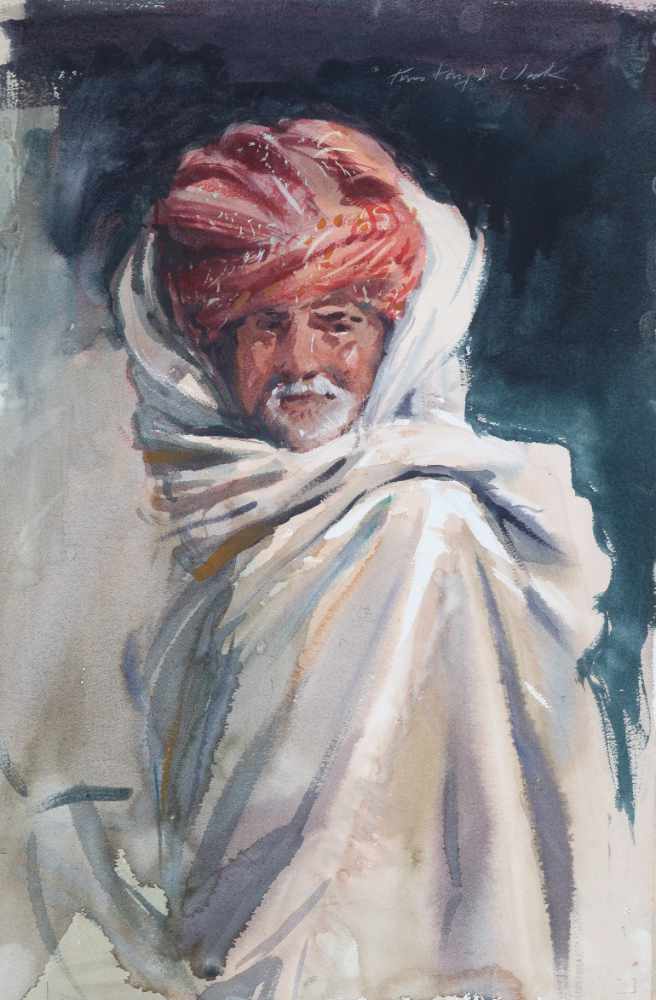 Jaipur Gentleman
Leslie Roy notes "we've lived with Clark's paintings in our home for over twenty-five years and it's our great pleasure to make these works available for museum visitors to the Polk's permanent collection".
H. Alexander Rich, Director and Curator of the Museum, states that "we are thrilled to receive these masterworks in drawing and painting by Timothy Clark. Our American figurative art collection already contains one wonderful Clark painting, and, thanks to this incredible gift from the Roys, we can greatly enhance the holdings of the museum."
---
Recent Acquisitions
Arkansas' Fort Smith Regional Art Museum has acquired Clark's watercolor painting, Summer Solstice for its permanent collection.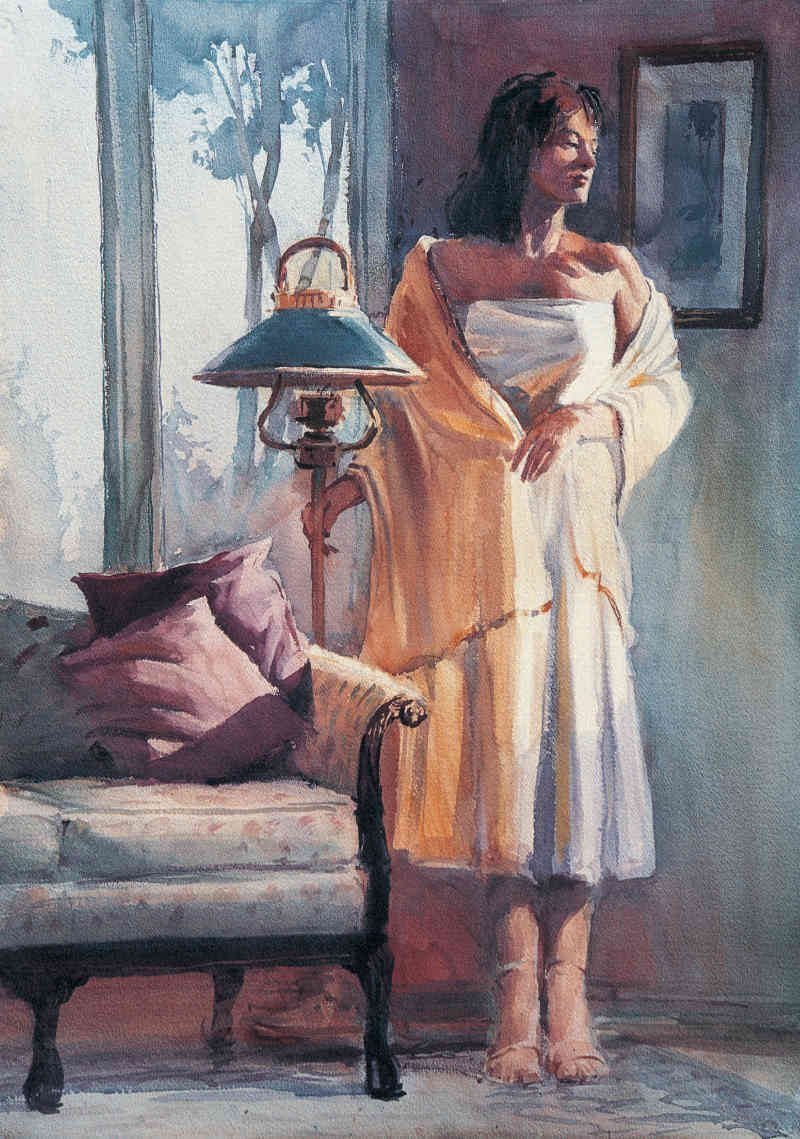 Summer Solstice
The Hilbert Museum at Chapman University, Orange, California has acquired two Timothy Clark paintings for their permanent collection.
Berlin Bicycle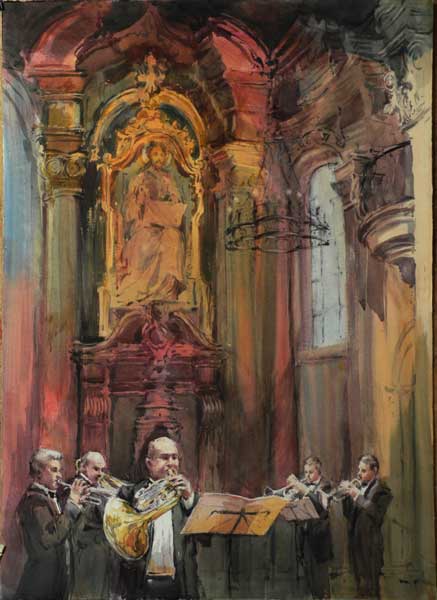 Prague Concert
"Timothy Clark's gossamer layering of colors reanimates everything he paints, so that even the familiar is seen anew."
—Tom Freudenheim,
Art Historian, Curator, and Critic
"Timothy J. Clark stands among the American masters of watercolor, past and present."
—Malcolm Warmer
Director, Laguna Art Museum
"The luminous watercolors of Timothy J. Clark are the successors to Sargent's ethereal atmospheres of light, mist and color.
—Michael Brown, Ph.D
Associate Curator of Art, San Diego Museum of Art