News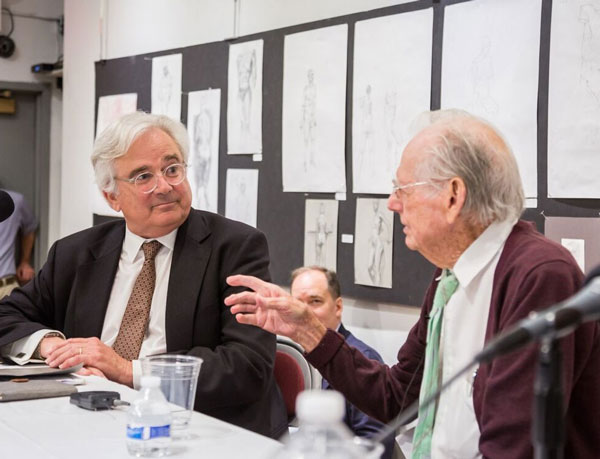 Tim with Wayne Thiebaud discussing drawing and art education at the Art Students League on May 15.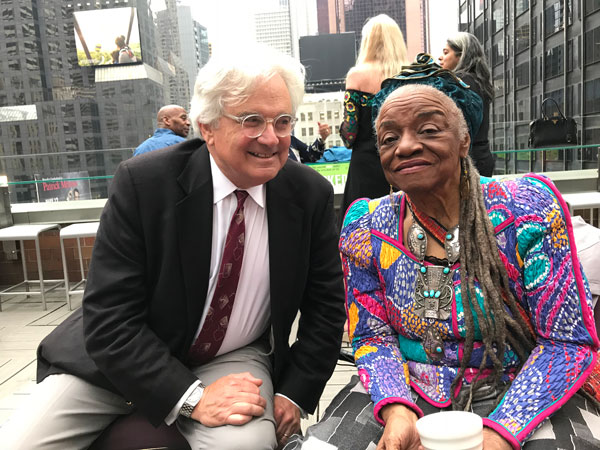 Chatting with Faith Ringgold in NY about her upcoming exhibition at the Tate
Lecture on Will Barnet exhibition in Fort Smith. Arkansas
On February 15, I will be giving a talk at the Regional Art Museum in Fort Smith on their exhibition: Will Barnet: Forms and Figures, February 14 – June 3, 2018. If you are in the area, I hope you will join me for this opportunity to experience the work of my late friend and acclaimed American artist, Will Barnet.
6 PM, Thursday, February 15
Regional Art Museum
1601 Rogers Avenue
Fort Smith, Arkansas 72901
479 784-2787; info@fsram.org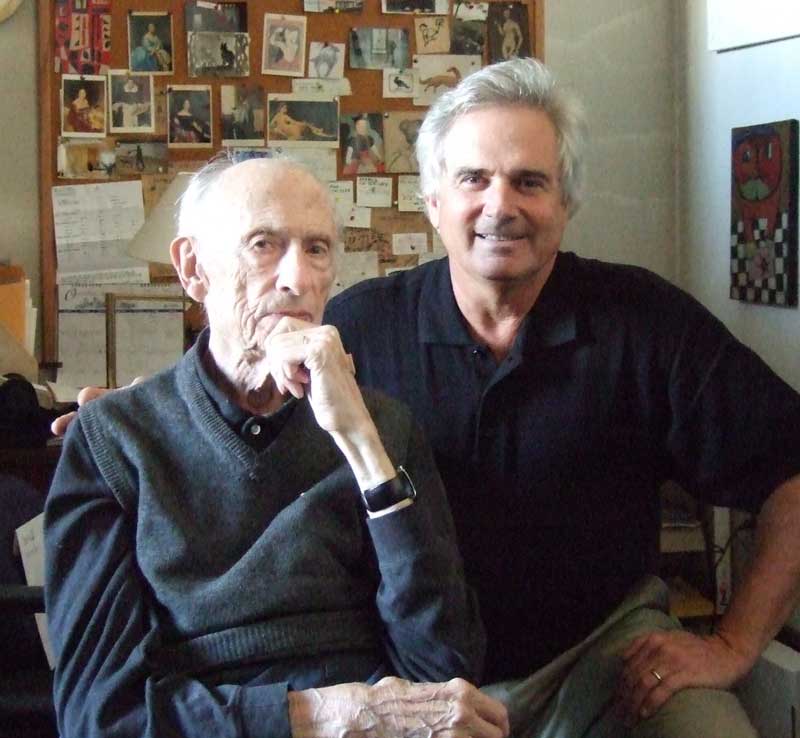 Will Barnet and Timothy Clark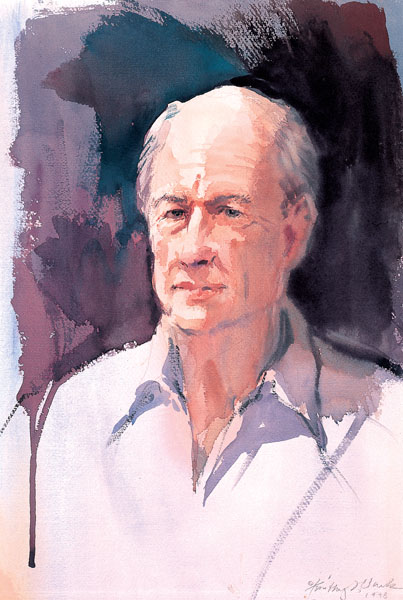 Will Barnet by Timothy J. Clark.
National Portrait Gallery/Smithsonian
Lecture on my work for the Pacific Art Foundation
I am pleased to have been invited to discuss my work at the Pacific Art Foundation's Winter Forum at the Pacific Club in Newport Beach, California from 6 – 8 PM on February 7, 2018. Tickets are available on the Foundation's website.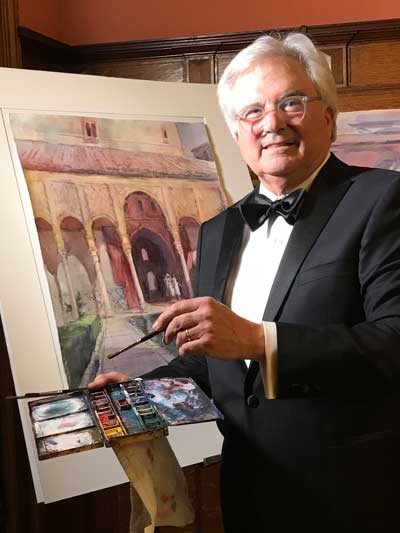 American Watercolor Society Exhibition
I am honored to have been invited to serve on the 2018 Jury of Selection for the American Watercolor Society's 151st International Annual Exhibition. As a Juror of Selection, my painting, My Garage, will be included in the exhibition.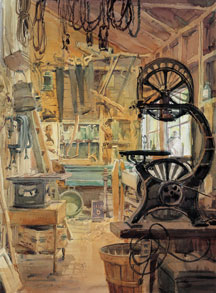 Study for My Garage, watercolor, 30″ x 22″, 2001
My Garage is in the collection of Deborah Ogilvie King
151st Annual International Exhibition of the American Watercolor Society
April 9 - 28, 2018
Salmagundi Club
47 Fifth Avenue, NY, NY 10003
---
Recent Acquisitions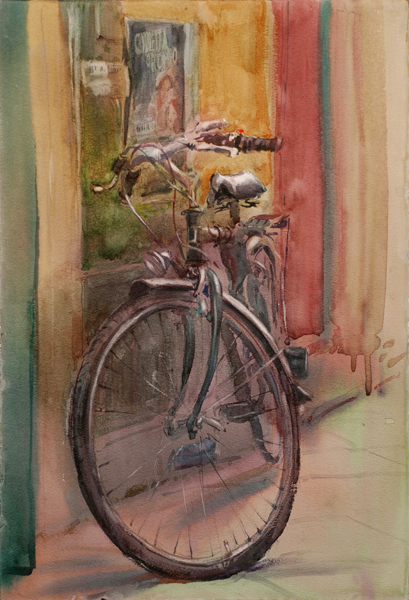 The Black Italian Bicycle
Collection of the Laguna Art Museum
This painting was featured in the Museum's recent exhibition, From Wendt to Thiebaud. Daniella Walsh, in her review for the Laguna Beach Independent, wrote "… A personal favorite? Timothy J. Clark's watercolor titled "Italian Bicycle," a painting that effectively combines meticulous representation with minimalist abstraction in the same composition."
—Daniella Walsh, Laguna Beach Independent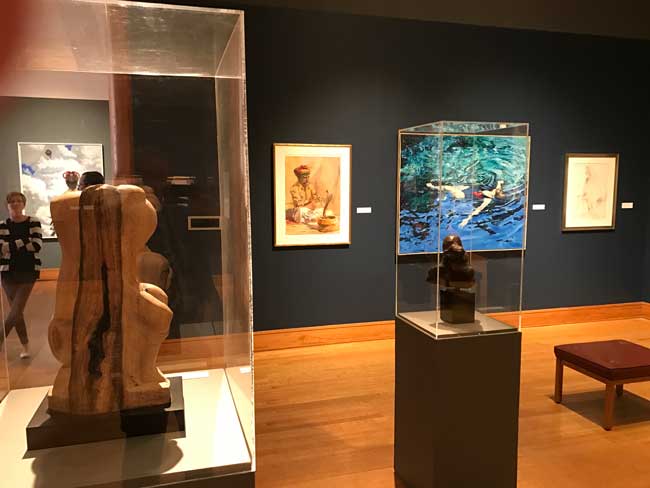 The Polk Museum of Art at Florida Southern College opened its inaugural exhibition, The Figure in American Art, at their Affiliation Celebration on June 9th and included my watercolor painting, The Snake Charmer.
"Woven through Timothy J. Clark's paintings are unique combinations of visual and emotional stimuli….His sense of space, light and composition combine to create graphic tensions which intrigue beyond the beautifully-painted forms of the subjects."
—Will Barnet, N.A.
"Clark's ostensibly forthright watercolors…not only are glittering in their execution – bathed in sunlight, swathed in shadow, shimmering with sure-handed yet expansive and textured brushwork on papers by Fabriano, d'Arches, and Winsor & Newton – but also embody the postmodern concept of art-as-idea. These are no 'pretty pictures,' but diffidently profound documents of human existence."
—Dr. Lisa Farrington
"Timothy J. Clark's delicious watercolors remind me of the Italian word for a particularly fluent, graceful, and refreshing performance in any of the arts – sprezzatura, which means making a difficult task look effortless, like the relaxed, soaring leap of a superb athlete who has spent years preparing for this moment of triumph."
—Donald Holden, N.A.